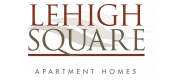 Your Review
Submit a Review

Resident Reviews
|Recommended: YesNice place — you can hear the neighbors all too well above and next door, I submitted a request for an issue with my toilet leaking and it was looked at and was told that they would be back after ordering a part but nothing has occurred. Ordering food through delivery apps is terrible because the maps show that my apartment which is an interior building within the parking lot, shows as it is placed right on 30th street when it isn't
|Recommended: YesN A — N A
|Recommended: YesGood owners — Maintenance is very nice and very responsible with fixing any issues
|Recommended: YesGood area. I enjoyed staying 3 years — I would recommend if the rent wasn't so high
|Recommended: YesI lived there for a year and everything went smoothly thanks to lisa reyes she always made sure things went smoothly for me and my kids I highly recommend this place to live.
|Recommended: YesA PLACE TO CALL HOME — I was very happy to live here as my first apartment. Lehigh Square is very pet friendly, this was important for me. My dogs love it here and enjoy the dog park and the nice neighborhood for their daily walks. I love all the trees and landscape around Lehigh Square it feels like you are in a different part of Pennsylvania. Taheesha was the absolute best in property staff She expressed professionalism, knowledge, helpfulness, and I was highly satisfied with my overall service level.
|Recommended: YesNice Place — The area is very conformant and nice
|Recommended: YesIt's not too bad here — So far concerning my neighbors and staff everyone has been very nice to me. The only thing i don't like is the apartment pricing inequality. I have identical apartments as people i know who live here yet I'm pay way more than them.
|Recommended: YesPlace place, but many to be improved — Nice building and environment. New and fully equipped furnitures. Bad maintenance and sound insulation
|Recommended: Yes10 — They are comfortable, you have good neighbors and in general the apartment staff is grateful for your attention
|Recommended: YesGreat — Yes
|Recommended: YesGood — good place
|Recommended: NoWell maintained — Quiet
|Recommended: YesIt's nice — I just moved in not too long ago its a nice place to live so far.