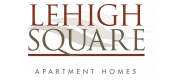 Your Review
Submit a Review

Resident Reviews
|Recommended: YesNO COMMENT — NO COMMENT
|Recommended: YesComfortable and safe — Peaceful, clean and a comfortable place to live
|Recommended: NoAsdfghjklqwert — Asdfghjklqwerty
|Recommended: YesGreat property to raise a family — I've been living here with my wife and kids since 2017. I've never had complaints. Everyone has been wonderful. Considering maybe a 3 bedroom apartment when the time is right or when it becomes available.
|Recommended: YesConfortable — A good place to leave.
|Recommended: YesIt's ok — It's nice , apartments are pretty comfortable
|Recommended: YesGreat — Great nice peaceful place to live.
|Recommended: YesGreat community and nice area to live in — Great area for an apartment to be. Close to stores and in a nice community. Some tenants can be loud and messy, but if this problem was taken care of it would be a much better experience.
|Recommended: YesNice place — Is peaceful and the location is nice.
|Recommended: NoNo words — No comment
|Recommended: YesNice little beginner apartment. — Its very nice and quiet. Perfect if you are just getting up on your feet.
|Recommended: YesFair — Overall, it's okay. I've had issues contacting office staff and voicing my concerns. As well as being able to hear all noises clearly from neighbors I'm surrounded by.
|Recommended: YesLoud — you can hear the neighbors upstairs while they walk around, open the closet doors, argue and use the washer machine.
|Recommended: YesMy apartment — We like our apartment but sometimes you can hear everyone. And they told us that we have the gym to just found out that we have to pay extra for the key that of course we are still waiting to get one. It's nice and everyone is so to themselves. The grounds are kept clean and neat. The winter was alittle to much. But we never got that much snow before. They tired there busy with the stuff they had.